As the garage door operators have become more sophisticated and advanced, most homeowners use remotes for operating them. It is super convenient to be able to open the door without getting out of your vehicle. However, no one is perfectly safe from troubles with the remote. The good news is that they can be effectively avoided.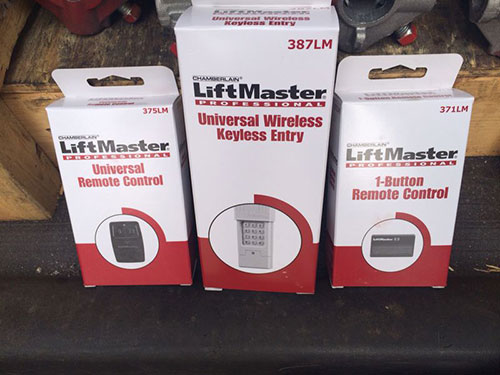 Keeping Your Remote Safe
The garage door remote controls are easy prey for both curious children and unscrupulous thieves. That is why you need to protect such devices extremely effectively. It is best if you attach your clicker to a keychain and keep it with you at all times. You should never leave it inside the car or any place where it can easily get stolen.
When keeping the Garage opener remote at home, you need to ensure that it will be out of the reach of children. You can place it high up on a mudroom rack or on a tall piece of furniture. It pays off to explain the danger of playing with the remote to children as well.
It is easy to ensure that the Garage Door Remote will work properly at all times. If you need to push the button harder to make it work, then it is time for battery replacement. Just make sure that you never mix old and new batteries. When replacing the batteries, you should check the battery contacts. If they are moist or discolored, you need to dry them and polish them with fine grid sandpaper.
You should check the plastic covering over the infrared unit of the Garage Door Remote to ensure that it is clean and in good condition. That way, you will enjoy optimal signal reception. You can easily clean the covering using a soft lint-free cloth damp, in a bit of water.
These tips work for all types of remotes operating all kinds of Automatic Garage Door Openers.