If your garage door is out of balance, this can pose serious safety risks and security risks as well. Sometimes, the balance problem is obvious, but in many cases it is not. That is why it is important for you to put your system to the test. For running the test, you will need a properly working garage door opener and a remote or a wall mounted switch.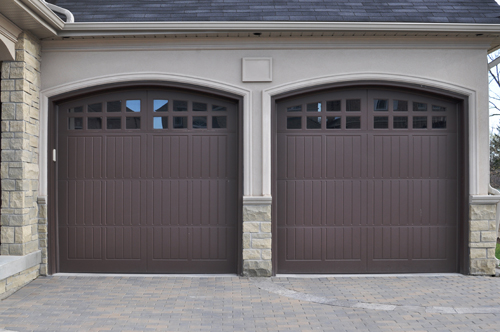 The Testing Procedure
Use the garage door clicker to raise the door by one inch increments. When you stop it from moving, it should stay perfectly in place. If it drops down slightly, then this means that the system is out of balance and has to be fixed.
Push the button on the remote to lower the door and let is close completely. It should touch the floor gently and securely without making any noise. If you see and hear it slamming onto the floor, then it is out of balance. You should not assume that there is something wrong with the panels. If they seem to be in good condition, then no garage door panel replacement is required.
You should watch out for the pace of the door when it goes up. If the pace is controlled and even, then the system is perfectly fine. If it is too slow or too fast, there is certainly a problem and it is most likely related to the balance.
The good news is that the balance problem can be easily solved with garage torsion spring adjustment. When the spring is adjusted in the right way, the issues described above should not be present. It is best if the cable is adjusted as well for best results. You need to ensure that the tracks are in good condition as well. Damaged door tracks must be repaired or replaced immediately.
The adjustment of a system which is out of balance requires a lot of precision and special safety measures. That is why it is best if you leave the job to garage door repair company.